Sometimes, age doesn't matter! 

?

?
How would it feel to be 83 and still have the same passion and love for horses as when you were young? Every one of us should have to try that to be able to give an answer to that question but we might get a gist of that from the 83-year-old cattlewoman, Joan Sinclair. Joan Sinclair is one of the best horse and cattlewomen in the High Country.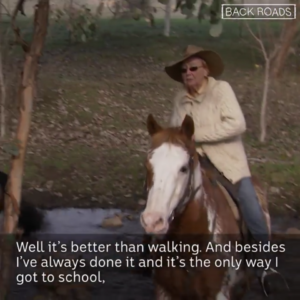 At the age of 83, she is still strong, doing an amazing job and she has been living at the same ranch since she was six weeks old. That is what she says, "Riding is better than walking. And besides, I've always done it and it's the only way I got to school. It is the only way I got anywhere when we were young and Dad used to go to the mountains up here with the cattle and so I'd clear out and go, too.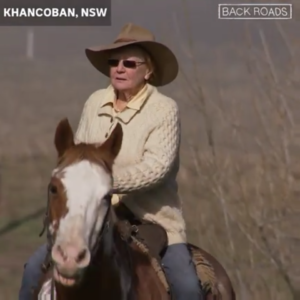 It's a different world when you get up to the bush. I have always lived here. I came here when I was six weeks old and I've had two husbands and they've both come here, they've both died on me. I never get lonely as these fellows are my mates and they're a lot less trouble than men." I love these kinds of stories, they are so encouraging to me and so heartwarming. Watch the video!
83yo Joan Sinclair is still in the saddle

Meet Joan Sinclair. She is one of the best horse and cattlewomen in the High Country and at the age of 83, she is still at it. #BackRoads #Victoriaab.co/backroads

Posted by ABC Rural on Sunday, November 26, 2017