Such a magical performance by a horse!
This clip was taken during the show "Pégase les ailes de la liberté", and what it shows is a horse performing completely solely, only the music accompanies it.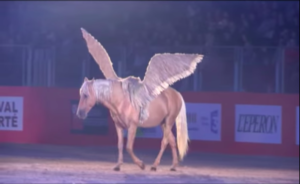 It is amazing how the horse is smart enough to complete the task alone and a really great training was done before the horse could perform on stage. It looks like the horse goes with the rhythm of the music and it does this because the horse loves what it does and because it has a trainer that makes it love the training. It is a great video, a great horse, and a great trainer.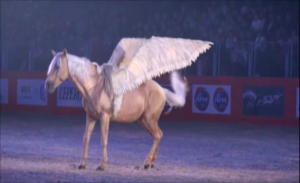 The whole feeling that goes through the animal and the trainer is just love and respect. They are in total symbiosis and it is magical for the eye. Watch and enjoy the video! Please share it on Facebook!