The moment when you forget all the problems!
As riders and horse lovers, we know that riding a horse can never be compared to anything in life. Riding horses is great and riders really enjoy having a high-speed ride known as galloping. What you are going to watch in this video is two riders galloping at full speed and this makes us think that life is a blessing from God and all the things God created were all made for us.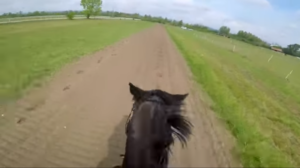 It is all about the adrenaline and the energy you experience when you gallop a horse at full speed. The riders on the video really offer us a different kind of experience for those who do not have a chance to gallop on the horse and all this is taken with a GoPro. One of them maybe thought about the people who do not have the possibility to do this and used the camera to capture it.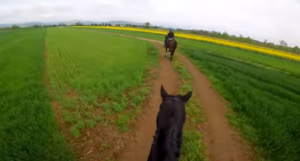 As you watch it you might get a feeling of what it means to ride at full gallop and feel completely free while you do this. It is a ride of 55 km/h and just imagining it makes your adrenaline rush, leave alone experiencing it. It must be like heaven to gallop at high speed with your horse. Who would not want that lifetime experience?! Enjoy the video.