Horses Are Meant To Be Free!
This is a video of an incredible Friesian Stallion, Strata, performing and winning his Liberty class. Handled by Nick Phillips, Strata shows that she deserved winning at the Rainbow Royal Horse Show and also being awarded the High Point Friesian of the show award.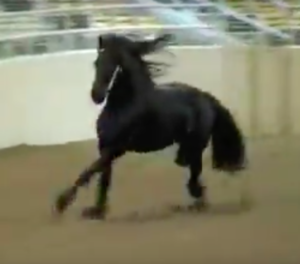 This class was held in the evening after he had done a full day of eight classes, yet he still performed for the crowd with his whole heart. His last riding class was literally completed 5 minutes before he did this performance. Strata's heart is huge and she feels thankful to be able to bless others with this performance.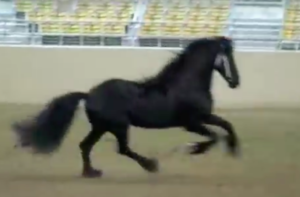 God really can use all of His creation to touch hearts and lives. The majority of the spectators, including the videographer, kids, and adults alike were all left in awe after seeing Strata perform this live. What an amazing stallion! Watch the video for more!