The Greatest Racehorse Of All Time!
The video was shot by Bill Lamb as he was driving by the farm where Secretariat was living. The video turned out to be some of the last video taken of this special horse and this was a day or two before Secretariat was put down. The TV station Bill worked for, turned the video into a wonderful story. Secretariat was put to sleep because he was suffering from an incurable foot condition that was causing him a great deal of pain.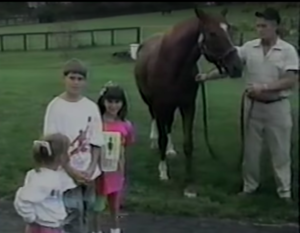 One of the greatest works of God, glorious, majestic, a superstar is loved and missed. Secretariat is considered to be the greatest thoroughbred racehorse of all time. Bill says, "I always felt like I'd want to see Secretariat, the greatest racehorse that lived. And we drove in and actually ended up seeing the owner who came down the path from the stables and asked him to see Secretariat even though I did not have an appointment. And he said 'Yes, I'll show him to you'."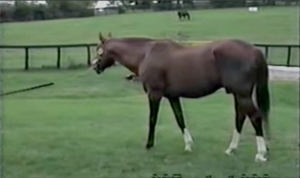 The excitement experienced at those moments were indescribable and he thought he did not want to miss a moment and he shot the whole thing while he was there. This is a priceless footage and Secretariat still gives the chills to people to this day. You can see his greatness no matter how much his foot was hurting at the time.