She is only 3 years old! 

?

?
What you are going to watch is a short video of Sianna riding Cessna, a 6-year-old Thoroughbred mare. Sianna does awesome with Cessna and she is riding now in the big arena without any assistance at all. The video also shows the mom teaching the little girl to have respect and unconditional love for horses and the girl seems to be very good at what she does.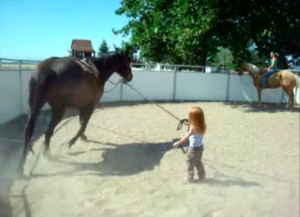 It is so adorable to see such a beautiful bond between a really big horse and a 3-year-old girl and the exposure that this girl has to horses from a very young age will make her an amazing horseback rider. She is very talented and she is very nice and lucky to learn these things at the age of 3. She looks great and they certainly make a great pair together.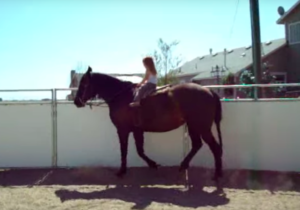 Is this dangerous? Of course, it is but it seems that the mother has already taken it into consideration as she has shot that video. Watch the video for more and enjoy it!